include_once ("{$_SERVER['DOCUMENT_ROOT']}/php/style.php"); include_once ("{$_SERVER['DOCUMENT_ROOT']}/php/util.php"); include_once ("{$_SERVER['DOCUMENT_ROOT']}/php/conference.php"); $sConfName="sane2004"; $lConfName="sane2004"; $confRoot="/events/$sConfName"; connect($sConfName); ?>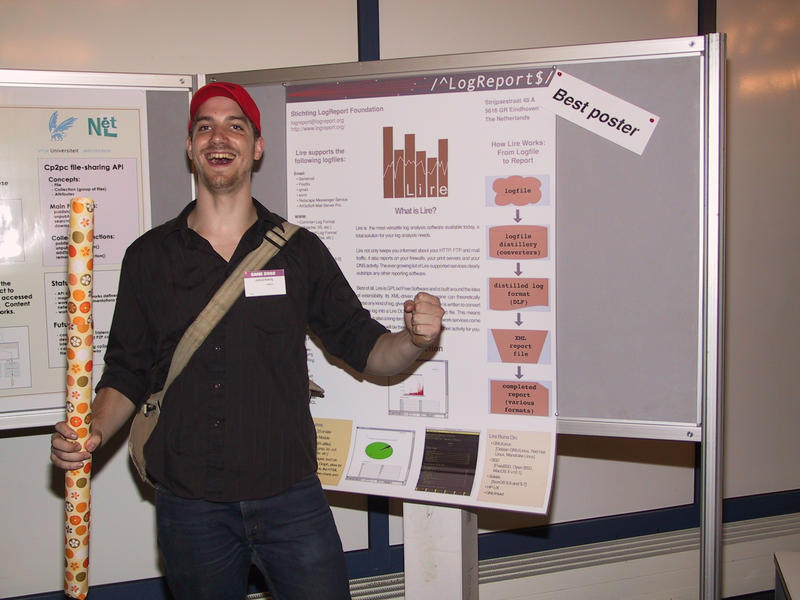 SANE 2004 posters
The Posters provide an excellent forum for authors to present their work in an informal and interactive setting. Posters display speculative, late-breaking results or give an introduction to interesting, innovative work. Posters provide authors and participants with the ability to connect with each other and to engage in discussions about the work.
The posters can be visited in the Forum lounge during the conference days:
Thursday September 30 and Friday October 1. Meet the poster authors during the coffee and lunch breaks.
lastUpdated(); ?>