include_once ("{$_SERVER['DOCUMENT_ROOT']}/php/style.php"); include_once ("{$_SERVER['DOCUMENT_ROOT']}/php/util.php"); include_once ("{$_SERVER['DOCUMENT_ROOT']}/php/conference.php"); $sConfName="sane2004"; $lConfName="sane2004"; $confRoot="/events/$sConfName"; connect($sConfName); ?>
Exhibition
Register for the SANE 2004 Exhibition
SANE 2004 is the meeting point of the European UNIX and Open Systems community. SANE 2004 (short for System Administration and Network Engineering) brings famous and renowned UNIX experts to present the latest developments in technology, tools, security, networks, etc. Beyond the international experts coming to the conference to present talks and papers there will also be more than 500 professionals from all over the world to attend the two day conference and the preceding three tutorial-days in Amsterdam. This gives a great opportunity for European contacts.
The two day SANE 2004 exhibition will be organized on September 30 and October 1, 2004, where leading UNIX companies are represented.
Make sure your company is represented too!
Costs
Exhibition costs are very reasonable. Exhibition space (minimal 12 m2), costs EUR 144 per m2.
Exhibitors (two persons) have free admission to the technical sessions and social event.
All prices are excluding VAT (19%).
For more information, contact sane2004-info@iconiq.nl.
Registration
If your company is interested in exhibiting at the SANE 2004 exhibition please fill out this form.
Registration is possible till September 10, 2004. Your registration for the exhibition will be final once we have received both the registration form and the actual payment.
Floor plan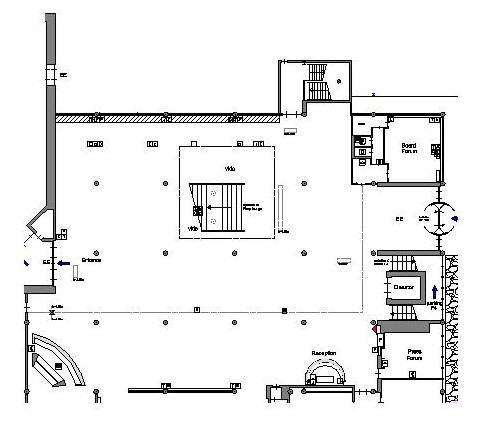 The exhibition space is in the central conference area, next to the catering services. Conference visitors have ample opportunity to visit the stands.

Cancellation policy
No refunds will be given after payment has been received. Telephone cancellations cannot be accepted. You may substitute persons manning the stand. Contact the conference office for details: <sane2004-info@iconiq.nl>



SANE 2004 is an initiative of:

NLUUG: The independent UNIX User Group - The Netherlands is mainly focussed on knowledge interchange through conferences, newsletters and special interest groups. The NLUUG was part of the birth of the Internet in the Netherlands 15 years ago. An activity which became autonomous in a later phase and grew into UUNET Nederland. Since 1985 the NLUUG has organised conferences twice yearly and was involved with the European EurOpen and EUUG conferences. About 800 companies are registered members of the NLUUG and make use of its services.



Stichting NLnet: The non-profit NLnet Foundation originated in 1989, but incorporates networking activities which go back as early as 1982. The foundation (in Dutch called "Stichting NLnet" or shortly "NLnet") has played a major role in raising the so called pan-European "UNIX" Network and the commercial and public Internet network provision in Holland. NLnet supports scientific research and 'Open Source' projects. Furthermore it synchronizes its activities with other organisations in the network field.



And with the cooperation of USENIX: the Advanced Computing Systems Association: Since 1975 the USENIX Association has brought together the community of engineers, system administrators, scientists, and technicians, at both commercial and scientific institutions, working on the cutting edge of the computing world. USENIX organises conferences and forums, student programs, publications on innovative and practical IT-solutions and maintains an on-line library.


lastUpdated(); ?>