Social Event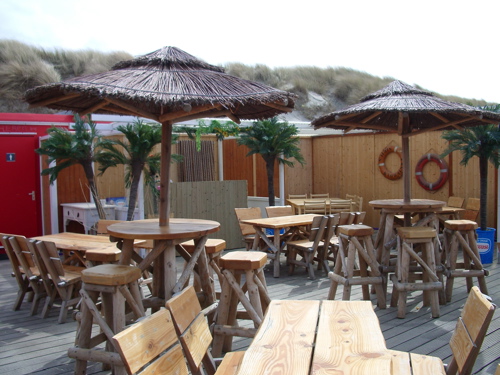 Lovely weather in May, let's go to the beach! This time SANE's social event will take place on the beach, at the Parker Beachclub in Kijkduin.
Activities
Hungry after a full day of lectures? Have a (couple of) drink(s) and some food! There will be a buffet with amongst others grilled rind steaks, mussel, shrimp skewer, chickenwings, green beans, rice, baguette, salads, French fries and a BBQ with salmon, hamburgers and spareribs. Veggies can enjoy some pasta's, black beans and vegetable skewers.
To reshape your body a bit after this enjoyable dinner you can play Beachvolley, build your own sandsculpture (or dig a hole...), dance on live music brought to you by the Woodstreet Big Band sponsored by Competa IT, alternate with various music.
For those who like to keep their mind fit, there are some 'world games'. They look fairly easy to play, but can be surprisingly strategic challengers...
When and how to get there?
On Thursday evening, May 18, directly after the lectures about 8 touring cars will be waiting in front of the Aula Congress Centre. Somewhere between 5:45 pm and 6:00 pm they will leave to the Parker Beachclub. Arrival time at the beach will be approximately 6:30 pm. Note: the busses cannot stop right in front of the Parker Beachclub, you will have to make a 3-minute walk through the sand dunes (the path is more or less paved). If you are hampered by your physical condition, please inform us at <sane2006-info@iconiq.nl>.
The party is over at 10:30 pm...The busses will take you back to Delft, stopping at railway station Delft CS, followed by a stop somewhere in the city centre near some of the hotels and the final destination is TU Delft (Aula Congress Centre).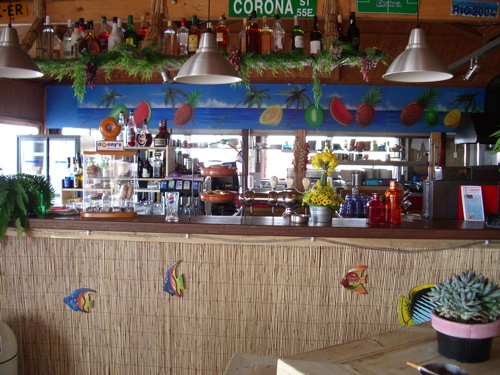 Where?
Parker Beachclub
Zuiderstrand 19-20
Kijkduin (near The Hague/Den Haag)
Tel. +31 (0)70 3687506

Have a look from above with Google Maps.
Want to bring someone with you?
You would like to bring your partner or a friend with you? Please do so! All you have to do is fill out the Online Registration Form for this person and only select "I will attend the conference dinner on Thursday, May 18th". Cost for attending the conference dinner only are € 65 and include VAT, food and drinks.